Hey! So, I'm not sure if anyone is interested in all of this but we moved into a 4 bedroom house a few weeks back and it was a shit hole. Sorry to be blunt but it just WAS. Holy moly! My uncle rented it out to 5 different people who NEVER paid the rent so he had to evict them. He didn't think it was THAT bad and told me he'd hire people to clean it. Well the people he hired were scum...like begging him to help them out because they were broke yadda yadda. And he just can't say no...and he can't, he's literally too nice.
Anyway...we moved in and I cried. But then I got into whip this place into shape mode and started hacking away. We didn't have to pay a security deposit so I decided I would purchase new carpet for a few of the rooms. There was a vanity that was tore up, so I found some wallpaper and make-shifted a whole new desk. I needed to use the one coat closet for a catbox, since we're sharing a house with my best friend and her two kids so we made a coat rack and got some shelves for SEVEN dollars. Home Depot had them all and they're discontinued so they were 7 bucks. Yep!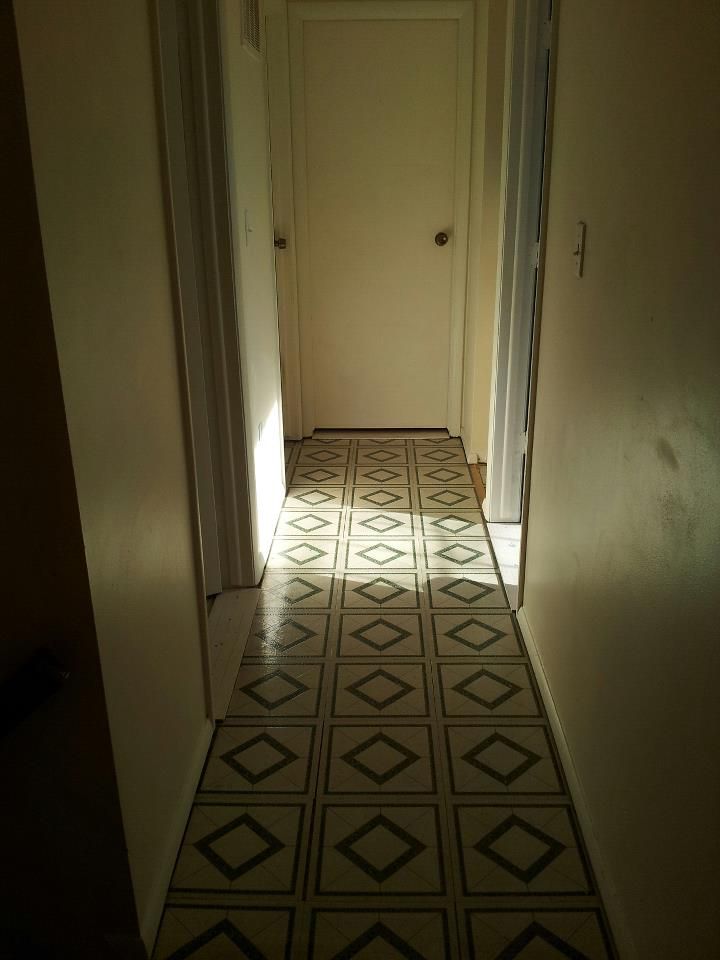 upstairs hallway
upstairs hallway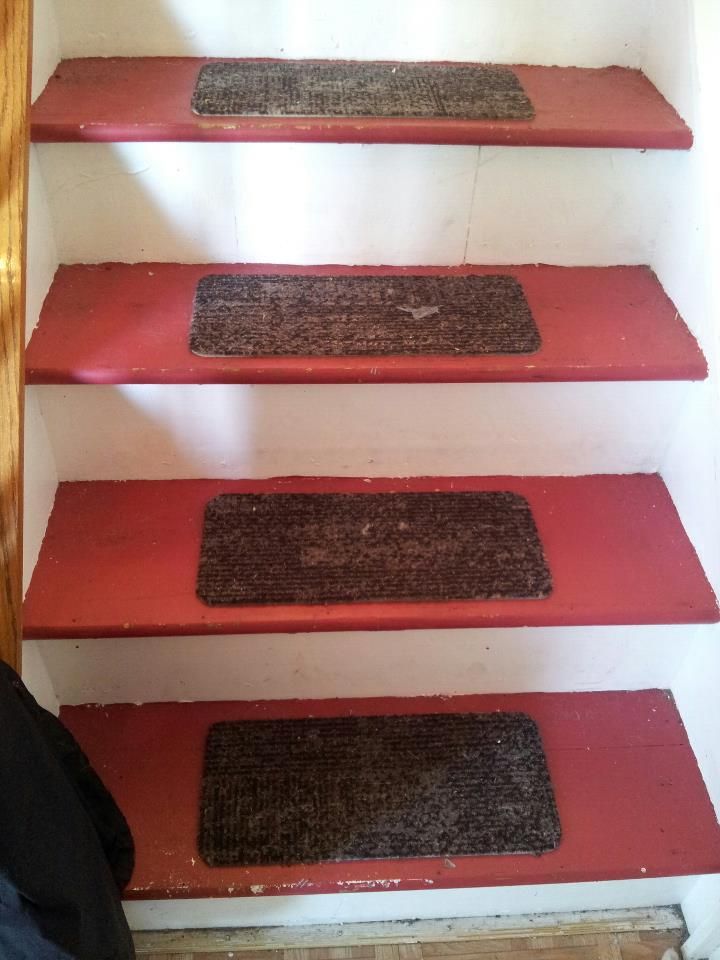 stairs...just...wtf...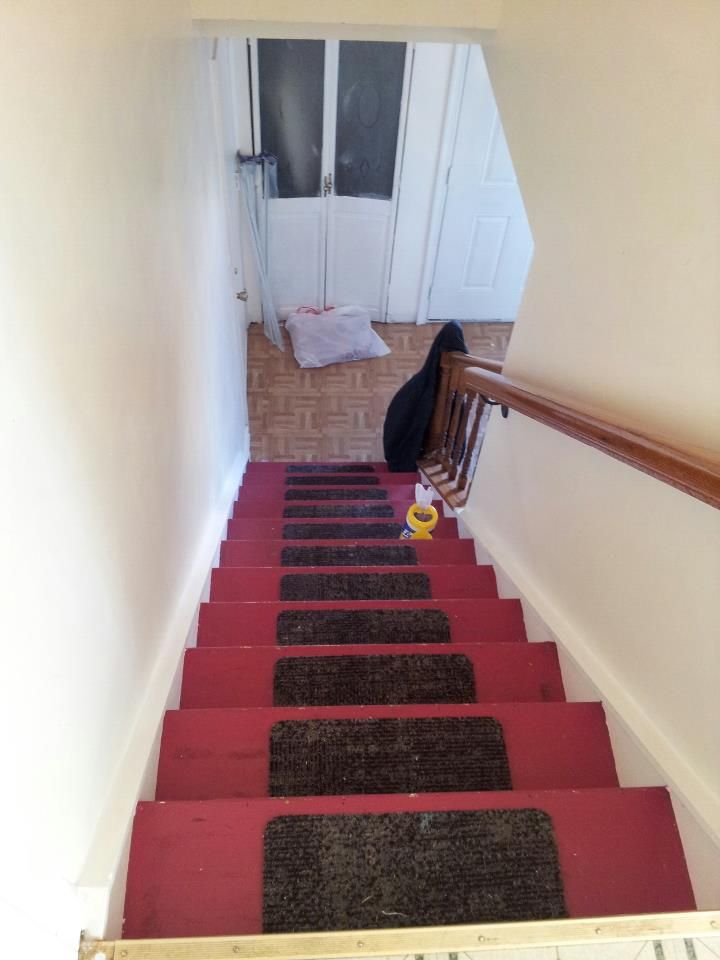 stairs again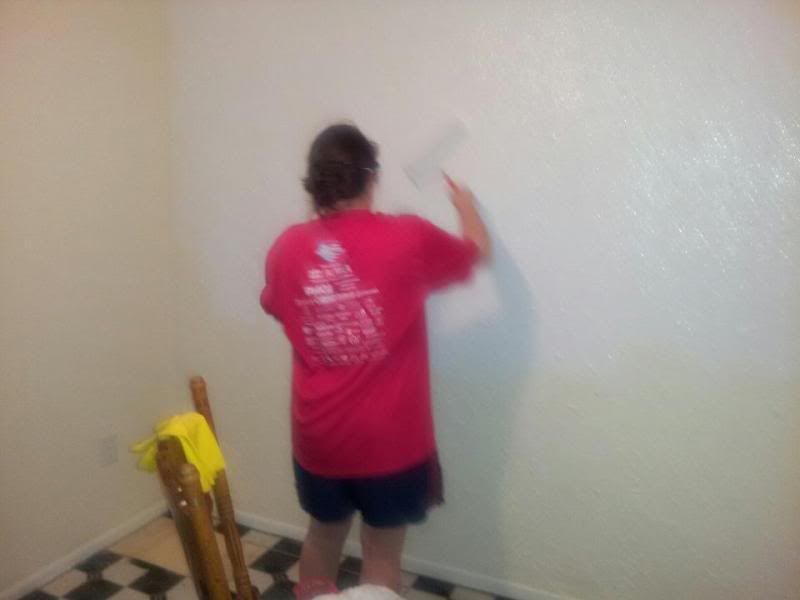 upstairs bedroom, you can see a bit on the left where it was YELLOW from all the cigarette smoke. UGH...you can see the floor too.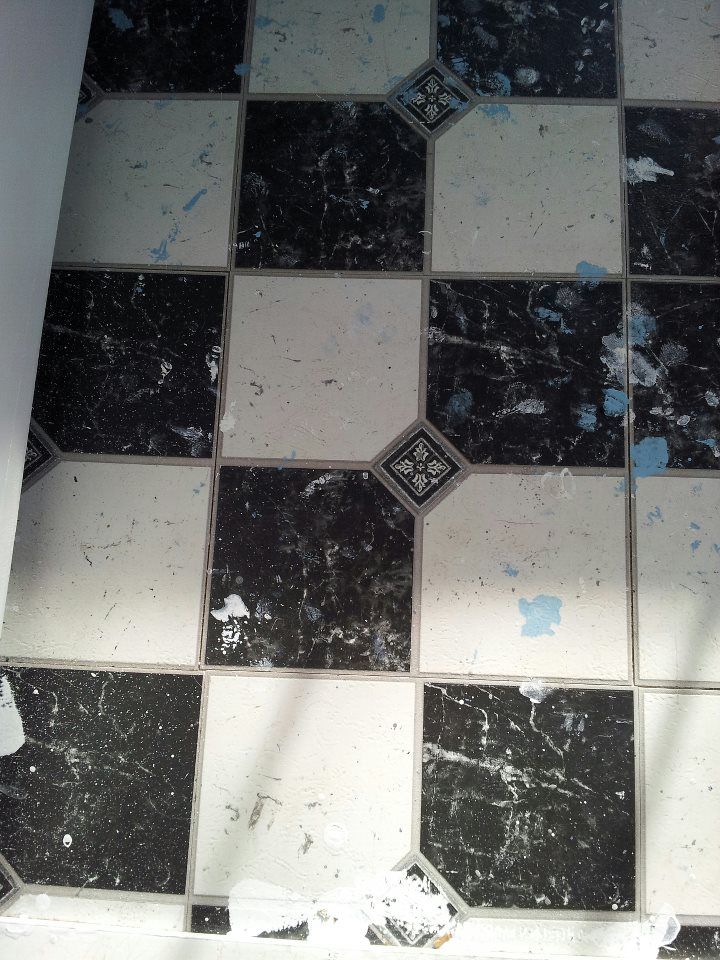 upstairs bedroom floor close up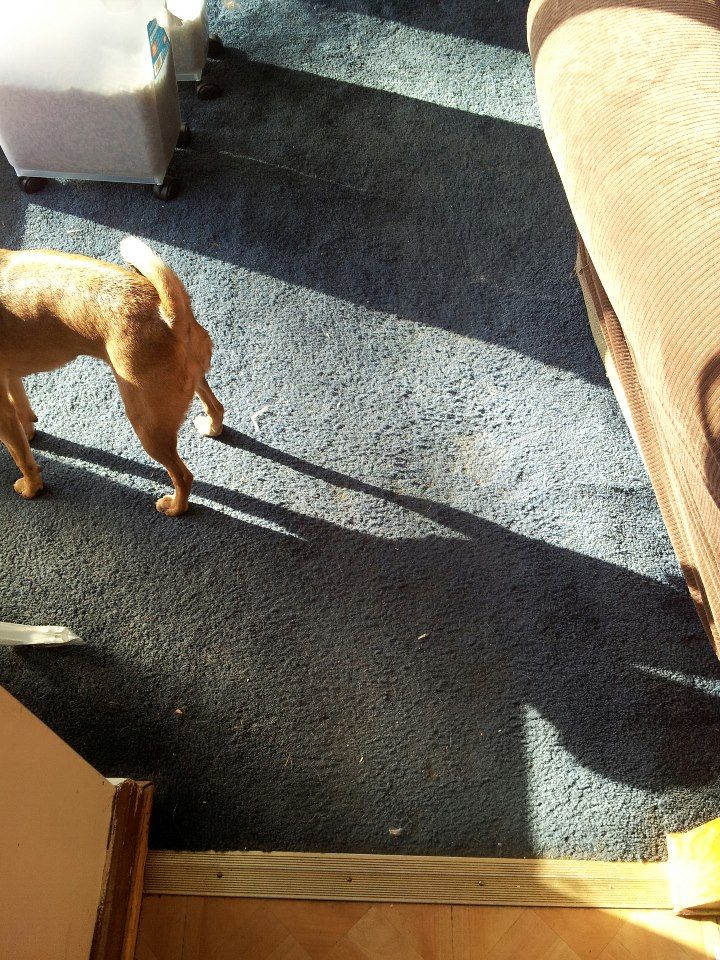 living room
#1
<---this was the worst. It was a carpet that had been there since 1994. Never cleaned...rarely vacuumed and then the dog started dying and throwing up everywhere...but the tenants never cleaned it up. Nope. When they lifted this carpet it up I nearly died...black underneath.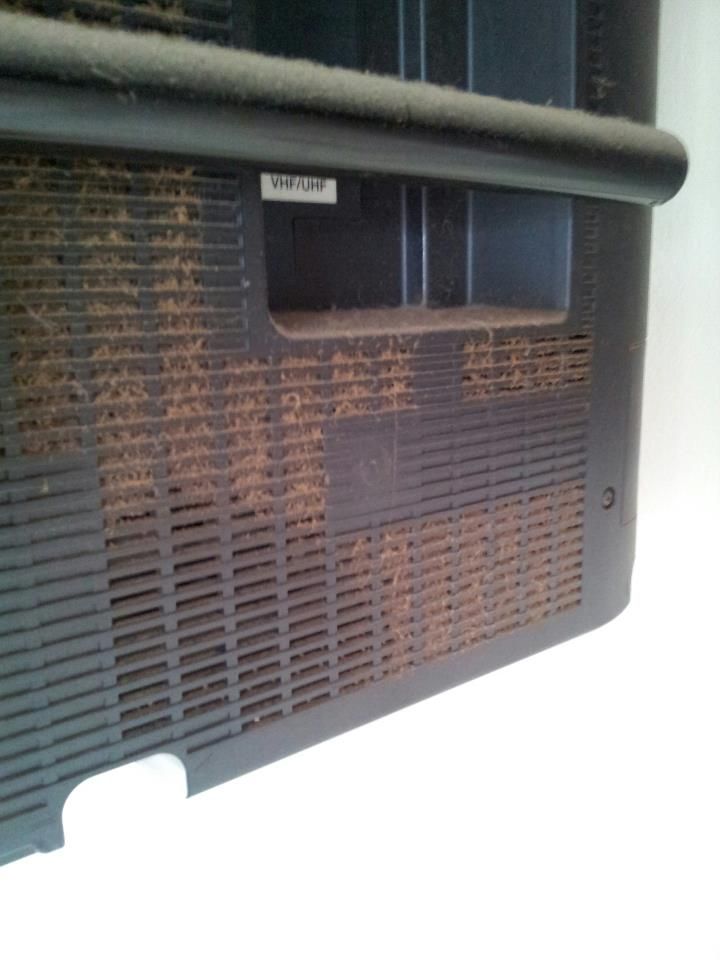 the level of dirt we had to deal with was unbelievable.
Upstairs hallway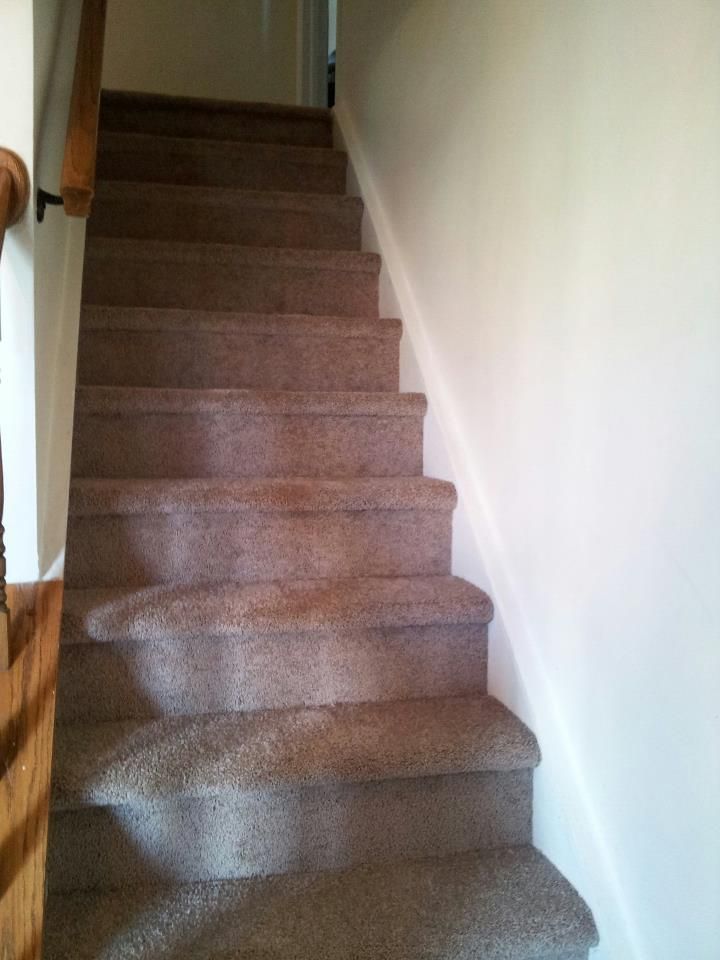 stairs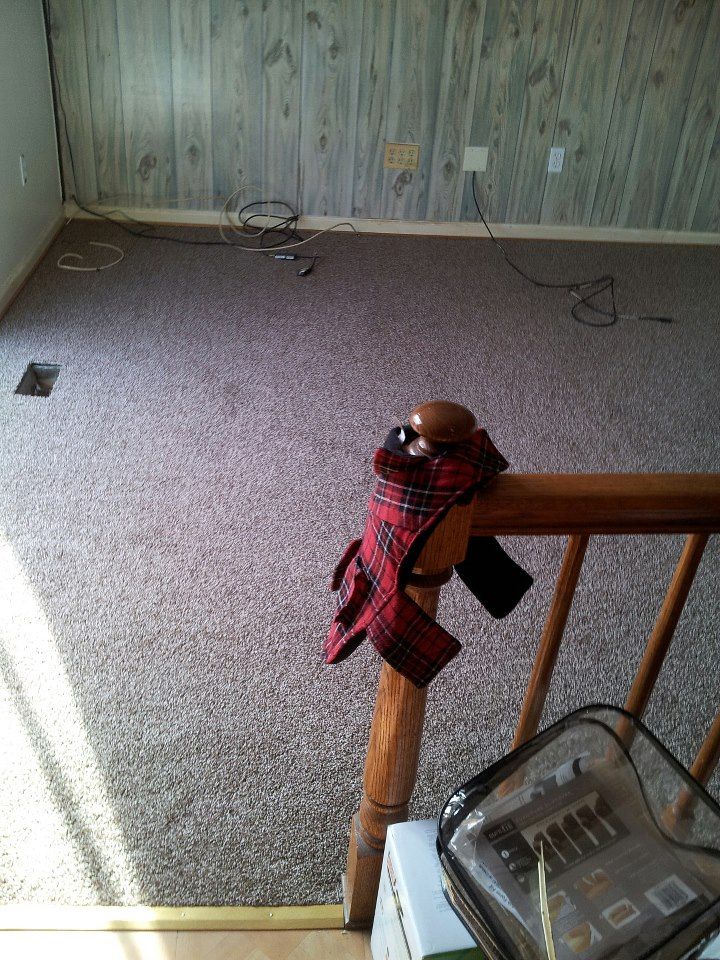 living room--need to get rid of the ugly fake wood paneling. I can't stand this look personally.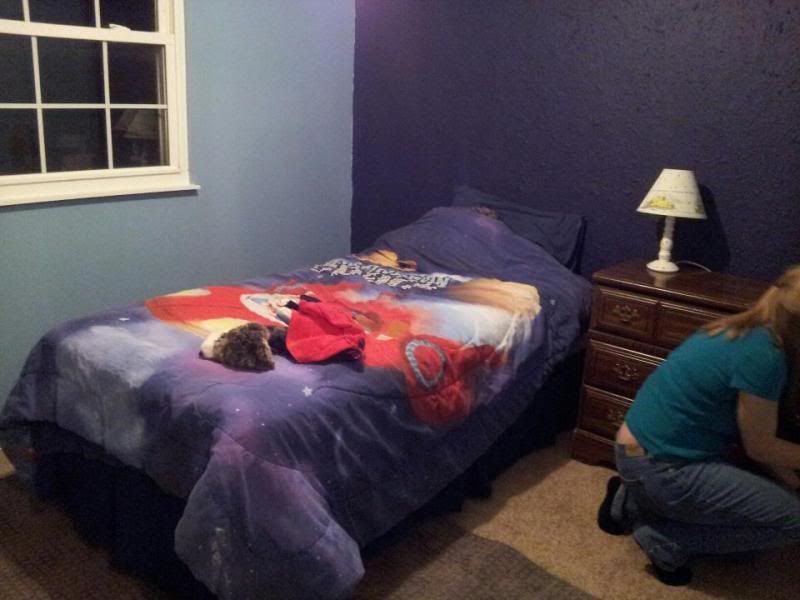 Upstairs bedroom! Before putting all his toys in AND before the stars. WE asked him what he wanted "lightish darkish blue with a yellow star" LOL...so we did this and then we got a ton of the glow stars so it looks awesome.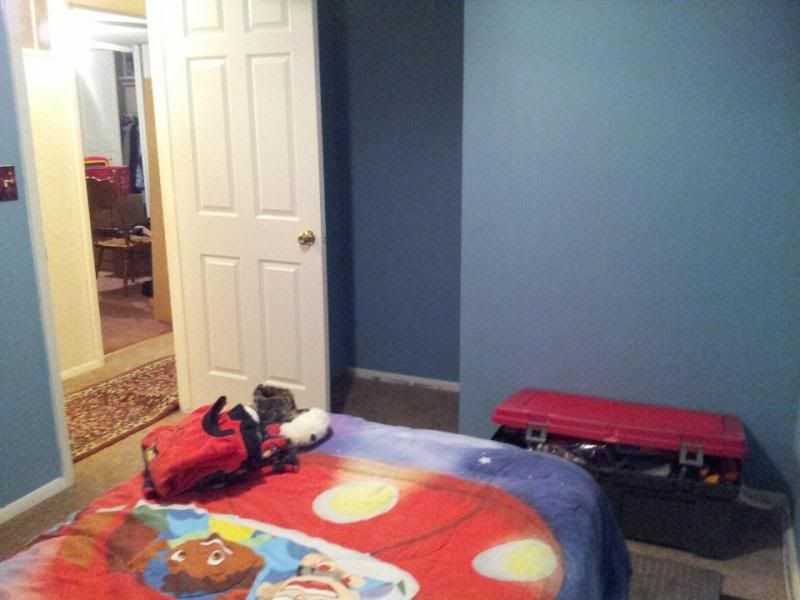 upstairs bedroom
We used a few heavy duty cleaning solutions and a special smoke smell removing primer before doing the final paint in color.
So then I did some little things after that and I wish I had a before picture but I don't. The before was just a blank wall.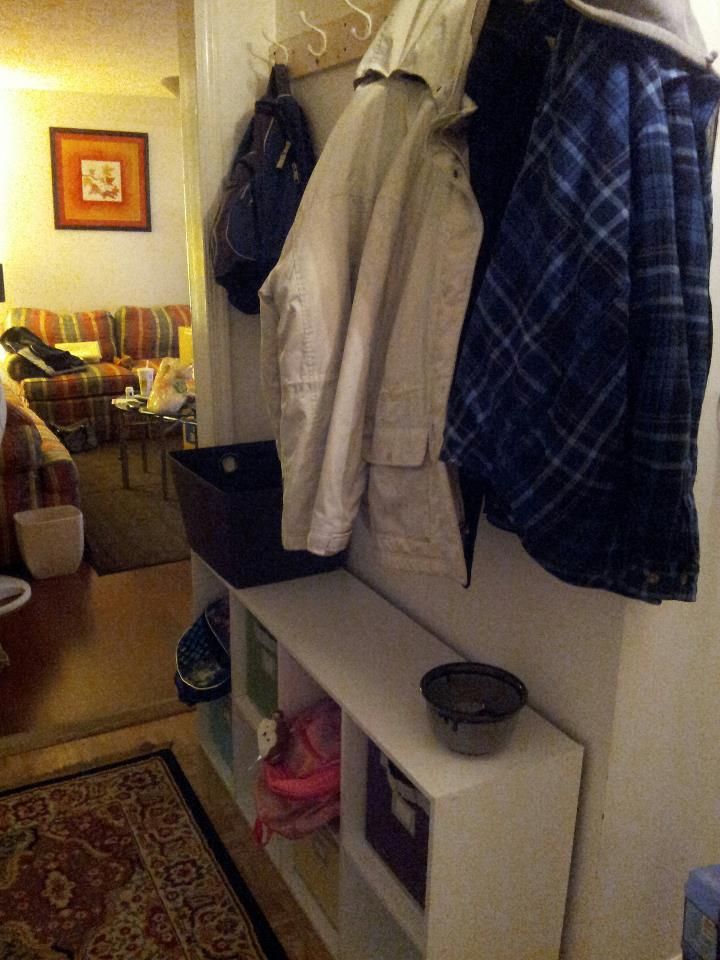 I LOOOVE this. AHH. I've always wanted something like this so my husband made me one. :) We bought the seven dollar cubbies unit and the buckets that go inside were 5 dollars each. I love it. :) Sorry, I said that already. I just need to paint the wood and it's done!
I love my living room in the background(will clean up and post pictures later). There are two living rooms in this house. Though I guess it should be one living and one family but we've made two family rooms. Nothing like a little paint and some carpet!
Then I did this last night, was a little frustrating but overall it worked out. If I was not a renter I would have torn this entire thing out. Since I am...I'm covering it in wallpaper. hahahahaha. <--evil laugh.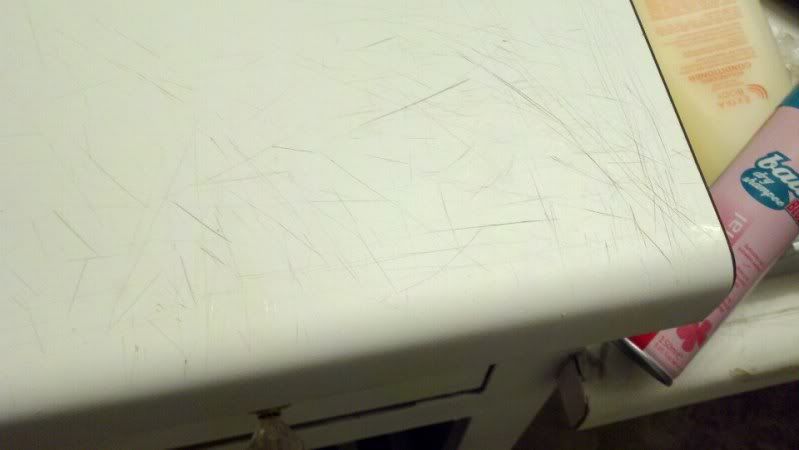 previous tenant...wtf...like he took a razor blade to the entire thing. The entire thing looked like this and it was dirty as hell. I scrubbed real well and then...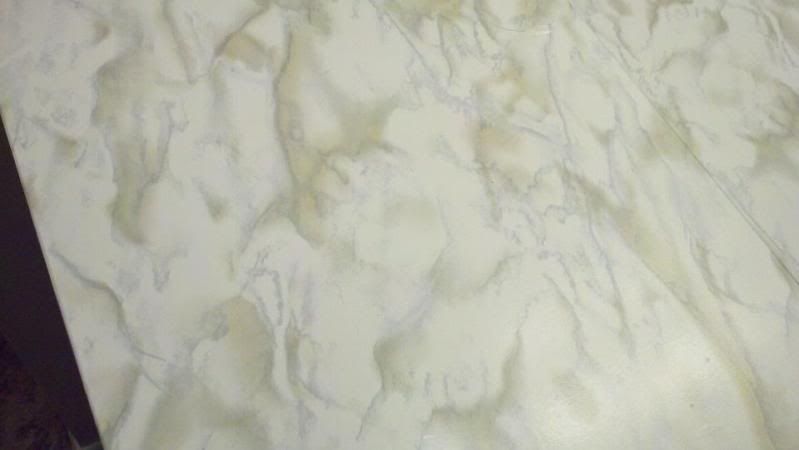 AFTER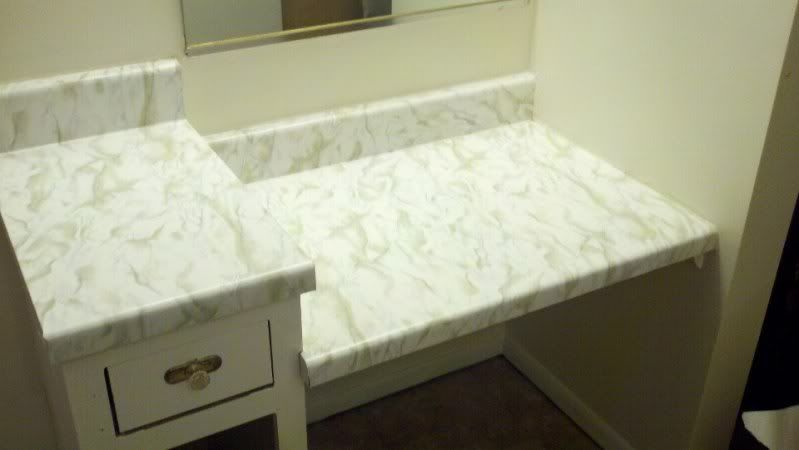 ahhh! I actually can TOUCH it now. I'm a bit OCD...but this was beyond the level I could handle. Now I love it!! <3
x-posted at hip_domestics
Will probably be back here soon with suggestions for some of the other plain rooms in the house and definitely open to any suggestions from ya'll as well! :)